Comparison of Levitra With Other Drugs Against ED
Levitra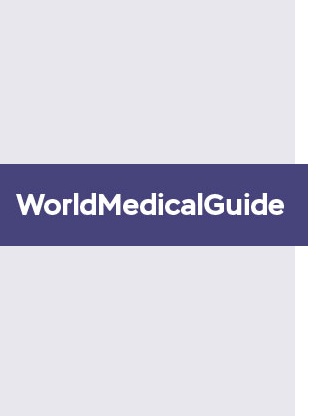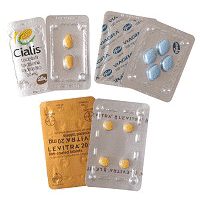 Modern medicine offers men a lot of effective means to combat erectile dysfunction, that is, a condition of the body in which the erection is too weak for normal sex or is absent altogether. Most often, PDE-5 (type 5 phosphodiesterase) inhibitors are used to restore potency. These are first-line drugs for pharmacotherapy of erectile dysfunction (ED). They include drugs such as Levitra, Cialis, Viagra, Stendra and some others, although most men have hardly heard of any pills against ED, except for these four items.
In this article, we will look at the features that distinguish Levitra from other PDE-5 inhibitors, as well as drugs from other pharmacological groups, such as natural prostaglandin analogues, which are also used to restore potency, although much less frequently.
You will find the answer to the question, which is better, Levitra, Cialis, Viagra or Stendra, in which cases, for which patients, etc. We hope that the information presented in this article will allow you to choose the effective treatment of your potency problems that is best suited for you. This is especially important given the fact that many men experiencing symptoms of erectile dysfunction are self-healing, since a visit to the urologist is fraught with great moral discomfort, and recommendations of a not-too-attentive specialist can be limited to general tips to lead a healthier lifestyle. Meanwhile, very often in order for a man to return to a normal sex life, he has to resort to the help of medications.
What Is Better: Viagra Or Levitra?
Viagra and Levitra are the most popular drugs to improve potency, at least in the United States. Is Levitra the same is Viagra? No, not at all. Naturally, there is competition between them for a place in the sun and the attention of patients. It is enhanced by the fact that both drugs are fast-acting and rapidly eliminated from the body, unlike Cialis, for example. The active substance of Levitra is Vardenafil, the drug is available in the dosages of 5, 10 and 20 mg. Viagra's main ingredient is Sildenafil citrate in the dosages of 25, 50 and 100 mg.
Does Viagra act better than Levitra? When conducting Viagra and Levitra comparison, it's very important to pay attention not only to chemical features of the active substances of these drugs, but also to features of application and severity of side effects.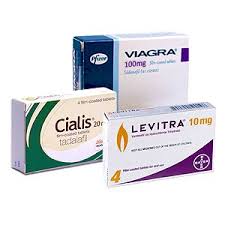 The action of Viagra is focused only on enhancing erection, which can be felt in less than an hour after taking the pill. Duration of action is about 4 hours. Levitra acts a little longer, about 5 hours, and provides the man with not only a stronger erection than usual, but also helps to give birth to sexual intercourse. For some patients, this becomes a plus – men often use Levitra as a means to get rid of premature ejaculation, if this pathology is not very pronounced. However, other patients complain of a decrease in the sensitivity of the penis and difficulty in achieving orgasm after taking this drug. Thus, the conclusion what's better, Viagra or Levitra, depends on the characteristics of the disease and the organism of a particular patient. The general advice concerning choice may be the following: If you seek to minimize unpleasant side effects, such as distortion of color perception, nasal congestion and headache, Levitra is the best drug for you compared to Viagra. In case you ejaculate too quickly, it is better choose Levitra. Achieving orgasm is easier on Viagra.
All that relates to the comparison of Levitra and Viagra, likewise concerns the opposition of Sildenafil vs Levitra. For example, if you are interested in the comparison of Caverta and Levitra or Penegra and Levitra, keep in mind that Caverta, Penegra and many other ED drugs containing Sildenafil are just generics of Viagra.
Talking about Levitra soft vs. Viagra soft, the following must be kept in mind: both drugs that are produced in form of soft pills for chewing or dissolving in the mouth are generics (analogues) of branded ones. Both kinds of soft tablets start to function earlier than the traditional ones (about 15 minutes after consuming), but the medal has a reverse side: the effect doesn't last so long as in case of ordinary pills. However, this is a great option in the case when there is a need to take means to improve erection after a meal, because food doesn't affect the rate of absorption of soft tablets into the blood. In addition, they have such an advantage as the possibility of a hidden intake: if you wish, you can pretend that you just decided to refresh your breath and took a menthol lozenge or a chewing gum in your mouth.
Which Is Better: Levitra Or Cialis?
Cialis vs Levitra is also a confrontation between two giants of the pharmacological industry. However, many men are not aware of the main difference between these two drugs. It is the term of activity of the pills. Cialis begins to act rather slowly after taking it, from an hour to two must pass before it is absorbed into the blood and can provide a truly good erection. But this medicine remains in the organism for a very long time, from 24 to 36 hours. Due to this property, it is great in cases where a man doesn't know at what time exactly he will have sex, and should be fully armed throughout the day or even two, like in case of a romantic weekend.
The situation with Levitra vs. Tadalafil has got the same features as comparison of Cialis and Levitra, since Tadalafil is just the active substance of Cialis. Thus, under the name "Tadalafil" one can understand all generics of Cialis.
If we compare Levitra, Viagra and Cialis in terms of contraindications for taking these three PDE-5 inhibitors, we will see that Cialis has the least number of contraindications, while list of contraindications to Viagra is the longest. However, despite the fact that most patients tolerate Levitra well and note that its effect is milder than that of Viagra, you should be careful with the use of pill containing Vardenafil if you suffer from the syndrome of a long QT interval. Taking Levitra can lead to a prolongation of the QT interval on the ECG and to the deterioration of your well-being.
If you wonder, which is stronger – Levitra or Cialis – the answer is Levitra. Definitely, the action of Levitra is more pronounced, but lasts shorter.
Differences Between Viagra, Cialis and Levitra
Summarizing the differences between the four most popular drugs to combat erectile dysfunction, we present them in the form of comparison chart of Viagra, Cialis, Stendra and Levitra. Presented in this format, the information looks more understandable and compact.
| | | | | |
| --- | --- | --- | --- | --- |
| | Viagra | Cialis | Levitra | Stendra |
| Manufacturer | Pfizer, USA | Eli Lilly, USA | Bayer, Germany | VIVUS Inc., USA |
| Active substance | Sildenafil | Tadalafil | Vardenafil | Avanafil |
| Dosage | 25, 50, 100 mg | 5, 10, 20 mg | 5, 10, 20 mg | 50, 100, 200 mg |
| Prescription | Required | Required | Required | Required |
| Frequency of intake | On demand | On demand or daily | On demand, in some cases daily | On demand |
| Onset of effect | 30-40 minutes after intake | 1-1,5 hours after intake | 25-45 minutes after intake | 15-30 minutes after intake |
| Duration of effect | About 4 hours | From 24 to 36 hours | About 5 hours | From 4 to 6 hours |
| Combination with alcohol | Not advised | Possible | Possible in small volume | Possible |
| Combination with food | Slows onset of the effect and its strength | Possible | Slows onset of the effect and its strength | Possible |
| Side effects | Severe | Slight | Medium | Slight |
Using this table, you will be able to choose the most appropriate medicine for you.
Cost of Cialis vs Viagra vs Levitra
All three most commonly used erectile dysfunction drugs in the United States cost about the same – as it seems at first glance at pharmacy windows. However, this statement is not entirely true. Viagra occupies the first place, it is the most expensive medicine from this list. In second place is Levitra, and in third – Cialis. At the same time, if you use Cialis daily, it will cost you a little more than Levitra.
Of course, the prices of all medicines vary depending on pharmacies, especially since users may have discount coupons that reduce the cost of tablets against ED. We present averaged prices for one pill of each med.
Comparison of averaged prices for one pill
Drug
Price, Brand pill
Price, Generic pill

Cialis

20 mg

$

24,4

$

3,5

Levitra

20 mg

$

24

$

3,5

Viagra

100 mg

$

18

$

3
The prices for generics of all these drugs are significantly lower, to the extent that the cost of one generic pill is 5 or even 8 times lower than the cost of a branded one.
The Safest One Between Levitra, Stendra, Viagra And Cialis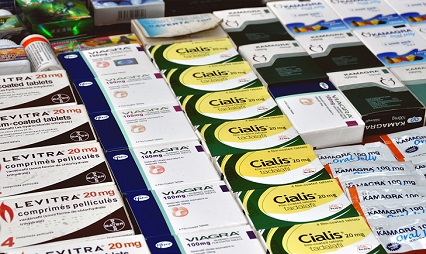 By the number of side effects, the degree and frequency of their manifestations, as well as based on the presence of partial and absolute contraindications, it can be concluded that Cialis is the safest medicine for the treatment of ED. In second place with a small margin are Levitra and Stendra, in third – Viagra. Many patients don't leave very good reviews about Viagra because of the high risk of unpleasant side effects.
Numerous Cialis vs Levitra reddit debates show that more patients suffer from stuffiness in the nose who take Tadalafil than the ones who use Vardenafil.
Viagra vs Levitra user reviews show that Levitra acts more mildly, a little longer and has fewer number of side effects.
Customer reports about Stendra vs Levitra allow to make a deduction hat these two medicines are very much alike in terms of side effects and action, though Levitra is more suitable for those men who want to significantly increase duration of sex.
Zydena vs Levitra
In the previous sections, we reviewed the properties of the most famous medicines for the restoration of potency and compared them with Levitra. However, it is a mistake to assume that all PDE-5 inhibitors are limited to Viagra, Cialis and Levitra. There are also other drugs, not so much widely publicized, but also used to treat impotence.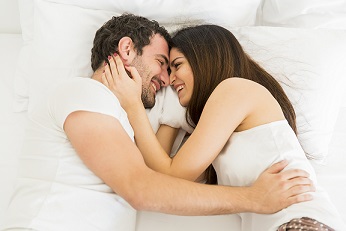 One of these drugs is Zydena. Its active ingredient is Udenafil, which belongs to the class of PDE-5 inhibitors. This medicine is manufactured by the Korean pharmaceutical company Dong-A Pharmaceutical Co. and is available on the territory of the Republic of Korea, in Russia and in the Philippines. In the US, this drug has not yet been approved by the FDA. Some analysts are of the opinion that the lack of an approved Zydena on the US pharmaceutical market is the machinations of the pharmaceutical giants Pfizer and Eli Lilly, who fear competition from this more than worthy proven drug. In Korea, it is much more popular than Viagra, due to less pronounced side effects and long stay in the body. On top of that, Zydena is significantly cheaper than American "blue pill".
Zydena is manufactured in dosages of 100 and 200 mg. This medicine doesn't begin to act as quickly as Levitra — about an hour and a half after taking it should pass before you feel the effect. However, it lasts longer. Since the half-life of Zydena is 12 hours, the effect of this medicine on erection can last up to 24 hours.
Thus, the duration of the action of Zydena is between the one of Levitra and Cialis. The effect of this medicine on the potency can be compared with Levitra. As for side effects, as a rule they are expressed rather weakly. These include headache, rush of blood to the face, stuffiness of the nose, feeling of heat on the skin of the face and neck. These symptoms don't require special treatment and normally don't cause the patient much anxiety.
Like other PDE-5 inhibitors, Zydena is not recommended for use in patients with severe cardiovascular diseases, disorders of the kidneys and liver, in combination with nitrates and other nitric oxide donors.
Levitra vs Stendra
Another drug for the treatment of insufficient erection, belonging to the group of PDE-5 inhibitors, is Avanafil. It is the active ingredient of the medicine Stendra, which was approved by the FDA in 2012. Currently, this drug is available in Europe, USA, Australia and New Zealand, and is quite popular.
A distinctive feature of Stendra is the rapid onset of its effect: more than half of men are able to start sexual intercourse within 15 minutes after taking the medicine.
Stendra is available in pills with a dosage of 50, 100 and 200 mg. The recommended initial dose is 100 mg, if necessary, it can be increased or decreased.
Caverject vs Levitra
So far in this article we have considered only PDE-5 inhibitors. It is time to switch to drugs from other pharmacological groups.
Caverject is a medicine that belongs to the synthetic analogs of natural prostaglandin E1 (PGE1). It is manufactured by the American pharma company Pfizer. The active substance of this medication is Alprostadil. It has a vasodilating effect and is used to permanently treat erectile dysfunction, as opposed to drugs with on-demand scheme of reception.
Alprostadil is intended not only for the treatment of impaired potency, but also for the maintenance of the arterial blood in newborns and for the treatment of critical lower limb ischemia. Among the general public, this drug is known mainly for use against impotence. In this case, two types of use are possible: injection into the cavernous body of the penis or the introduction into the urethra of special miniature suppositories. It is also worth mentioning that with the help of this medicine a pharmacological test is performed to diagnose erectile dysfunction.
The main difference of Caverject from Levitra is that this medicine is intended for injections. The first injection should be done in the physician's office by medically trained personnel. In order for the patient to perform further injections himself, he must be instructed on proper use and trained in the self-injection technique prior to initiation of home use.
The effect of Caverject is due to the blocking of alpha1-adrenoreceptors when the lyophilisate gets into the cavernous bodies of the penis. Alprostadil relaxes their muscles and dilates the arteries, blocking the outflow of blood from the penis. The drug begins to act faster than any other PDE-5 inhibitor, including Levitra: within 5-10 minutes after the injection. The effect remains for about 3 hours.
Caverject in the form of injections is highly effective, but extremely inconvenient in domestic use. Not only does the official recommendation for choosing the site for injection sound like the "dorso-lateral part of the proximal third of the penis" (few understand what this means), it just hurts and can be dangerous if the patient makes a mistake with the injection technique. Don't forget about the psychological aspect: if it is needed to prick something in the penis to achieve an erection, most patients will not decide on it. It is advisable to resort to this medicine only if all other alternatives, like Viagra, Cialis or Levitra pills, have been rendered useless. Fortunately, this happens really seldom.
As for Caverject in the form of urethral suppositories, their effectiveness is significantly lower, and they are available only from generic manufacturers.
Levitra Alternatives
What to do when you can no longer afford Levitra? This is a rather expensive medicine, especially in case of regular use. If you are satisfied with the effect of this medication, you can pay attention to various kinds of generic Levitra, also containing Vardenafil. They are significantly cheaper than a brand-name drug, especially if we talk about generics manufactured in India. At the same time, the price reduction is achieved not at the expense of quality. Such pills that act like Levitra cannot be named its competitors. One of the best-known generics of Levitra is Filitra. Others include Snovitra, Vilitra (manufactured in India and available in the dosage of 20 mg) etc.
Is Levitra The Same As Staxyn?
Staxyn is far not so popular as Levitra, though it is also a branded ED medicine manufactured by Bayer. It is available only in the dosage of 10 mg in form of orally disintegrating tablets. They are packaged into foil blisters and supplied as a 4 pills unit. Their price is higher compared to the one of Levitra.
The main advantage of Staxyn over Levitra is that this medicine is absorbed into the bloodstream faster, and, accordingly, begins to act more quickly.
Natural Alternatives To Levitra
The main active ingredient of Levitra, Vardenafil, was artificially synthesized, so there are no exact analogues of this drug in nature. However, some herbs and roots have properties that make it possible to rank them as drugs for treating erectile dysfunction. Some of them stimulate testosterone production, some people increase the level of nitric oxide.
One of the most effective herbal alternatives to Levitra is a medicine based on extracts of several herbs called Leyzene. A number of other drugs, such as DHEA, ginseng, L-arginine, propionyl-L-carnitine, have also proven to be effective in improving potency. However, the field of application of all these means is somewhat broader than ensuring an erection before sexual intercourse: they act only with prolonged use, increasing testosterone production and improving blood circulation in the pelvic organs.
These drugs have a positive effect on results in sports, increase endurance and can be taken in the absence of direct symptoms of erectile dysfunction – just for improving your sexual health and general well-being.
Dosage Comparison
Very often, patients express an interest in which dosage of one medicine corresponds to the dosage of another medicine, for example, is 10 mg Viagra same as 10 mg Levitra. There are approximate tables of compliance of the effectiveness of the active substances of different drugs, but it is worth bearing in mind that an exact match is unlikely.
Levitra 5 mg is more or less equivalent to Cialis 10 mg or Viagra 25 mg. Cialis 5 mg is less effective than Levitra 5 mg.
10 mg Levitra pill is equivalent to Viagra 50 mg. The effectiveness of Levitra 10 mg is approximately in the middle between Cialis 10 mg and Cialis 20 mg.
10 mg of Staxyn are fully equal to 10 mg of Levitra, since they both have Vardenafil as the active substance.
This article was reviewed by George Abdelsayed, MD